Bath and Vanity Remodeling
Bath and Vanity Design Ideas
You deserve a bathroom that feels clean and comfortable.
When you're relaxing in the comfort of your home, whether you're brushing your teeth before bed or taking a long shower, you need a bathroom that will give you a sense of calm and familiarity the moment you step in through the doorway. Bathroom and vanity remodeling can be a very rewarding experience.
With the help of Designers Choice, your bathroom will be a place where you can truly leave your worries behind, when your eyes are greeted by smooth granite, untarnished by wear and tear, and chosen especially to suit your personal style. Our installations will meet your needs in both form and function to make your bathroom what it should be – a safe space within your home.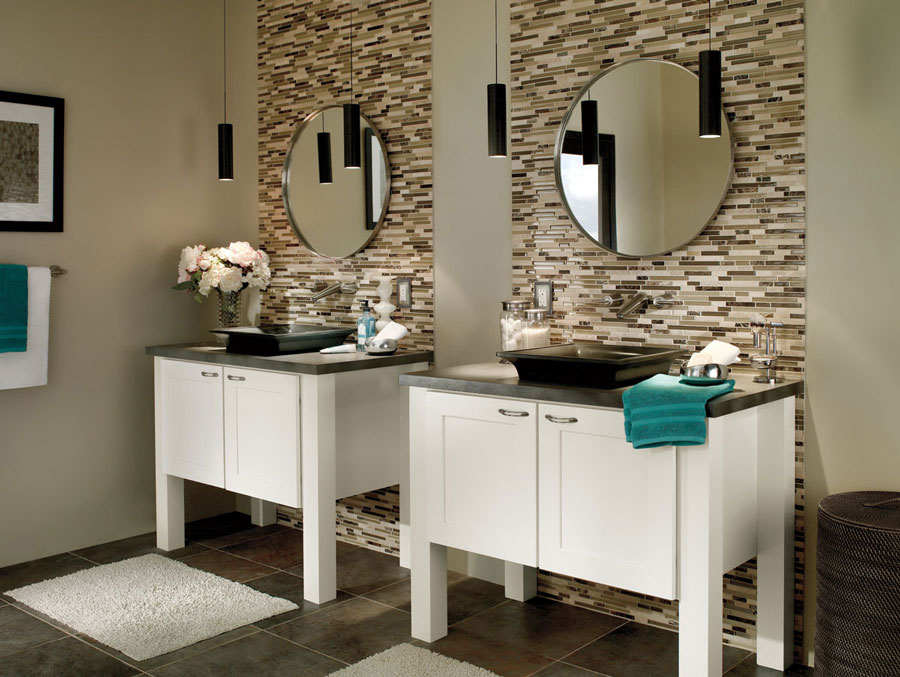 Designers Choice knows how to give you the bathroom you've always wanted.
We'll work with you to build a bathroom that will fit your wants and needs as perfectly as possible, with spacious cabinets chosen to fit the size, shape, and character of your bathroom, and naturally elegant granite countertops that will set your mind at ease as soon as you see them, as well as those of your family, and your guests.
With Designers Choice, our expertise is at your disposal. We know how important it is to have a bathroom that is soothing and accommodating, and the vanity is truly the centerpiece of the room. With our stylish and appealing vanity installations, you can wash your hands of the stress of a long day, and comfortably prepare to face a new one.
Regardless of the condition of your bathroom, we can remodel it, refinish your cabinets, and re-imagine the entire room to transform it into a true part of your home. No matter if you want classic elegance, or have more modern sensibilities, we will listen to your needs and implement your decisions throughout your installation, to ensure that you have a bathroom you can really feel like you belong in.
With our expert design decisions, the steadfast toughness of granite, and cabinets that are just right for the room, your installation will not simply complement your bathroom, but complete it, and with all the strength necessary to resist years upon years of the regular wear and tear of use.
With Designers Choice, you can rest assured that your bathroom will always be there for you.