New Custom Cabinets or Just Refinishing
Cabinet Design and Installation
A little change can create a whole new room.
If you want custom cabinets for your kitchen or bathroom Designers Choice is here to help make your experience a breeze. Sometimes something as simple and inexpensive as refinishing your cabinets could be the solution you need to give your room a completely different look.
Even the most daunting cabinet projects can be a breeze with the guidance, inspiration, and assistance of Designers Choice.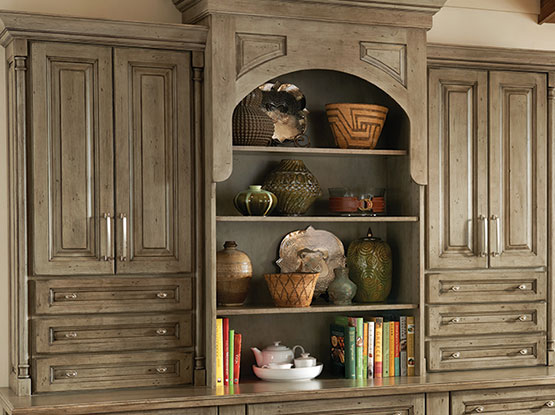 Designers Choice can help you choose the right cabinets for your room and is passionate about bringing your vision to life.
While it's possible to tackle these projects yourself, hiring professionals like Designers Choice will ensure that the process goes more quickly. Everything from larger undertakings like replacing cabinets to smaller ones such as painting and refinishing will be handled with a care. Our expert advice will help you get the most out of your cabinets and get you back into your improved room as soon as possible.
There are several different options for the finish of your cabinets:
Natural: A cabinet with a natural finish only has a top coat applied to protect the wood; there are otherwise no stains or paints, leaving the wood with its natural, original appearance.
Stained: Stains come in a variety of shades, and can be as subtle or heavy as you like. Different stains will interact with different types of wood, and Designers Choice will work with you to ensure the right stain is used to give the right look to your cabinets.
Painted: Usually applied to birch or maple cabinets, a coat of white or off-white paint is the most popular option for painted cabinets.
Glazed: Popular for specialty cabinets, a glazed finish accents and highlights the colors and features of your cabinet's natural wood.
Distressed: For those who want an aged, rustic appearance to their cabinets, distressing a cabinet is the process of adding little imperfections all over the wood. Even a paint job can be artificially given a worn appearance.
Each type of finish works differently on a different wood, and suits different rooms. Designers Choice has the experience you need to make the optimal choice for your room.