Unique Sink and Faucet Designs
Custom Sink and Faucet options for Your Home
It is more than just a sink.
Your sink and faucet are a part of your room that you'll use every day, and its importance to the overall impression of a room should not be underestimated.
Sinks come in a tremendous number of styles, types, and materials, and it can be daunting to make the right selection for not only the aesthetics of your room, but your practical everyday needs. Never fear – at Designers Choice, we know sinks, and we'll work with you to install the right one for your room.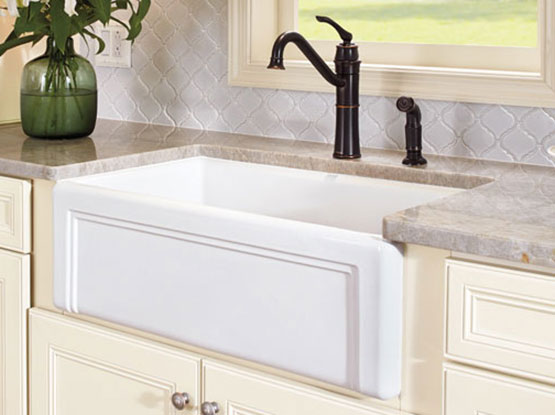 When it comes to choosing the right sink, Designers Choice has you covered.
The sink is the workhorse of your house. You prepare your meals, wash your dishes, clean your hands and your face, or simply get a glass of water at various sinks around your home. As such an integral part of your life, a sink can't simply be an afterthought. We at Designers Choice know how important it is to have the right sink, for the right room, for the right person.
There are many sink and faucet options for your kitchen and bathroom. From their materials and styles to differences in actual function.
Undermount: Named for the fact that they mount below your countertop, undermount sinks have a seamless, sleek appearance. Fears of leakage are usually unfounded, as modern materials are strong enough to keep your sink in position for a lifetime.
Apron: Also called a farmhouse sink, apron sinks are rugged, traditional, and can lend a rustic touch. The most common materials for it to be made of are stainless steel and copper.
Composite: Extremely durable and resistant to heat and damage, composite sinks are perfect for cooking, and come in a variety of colors to fit any room.
Bar: Versatile, convenient, and simple to install and customize, bar sinks are available in a vast multitude of models and sizes. Whatever your sense of style is, you can find a bar sink to fit it.